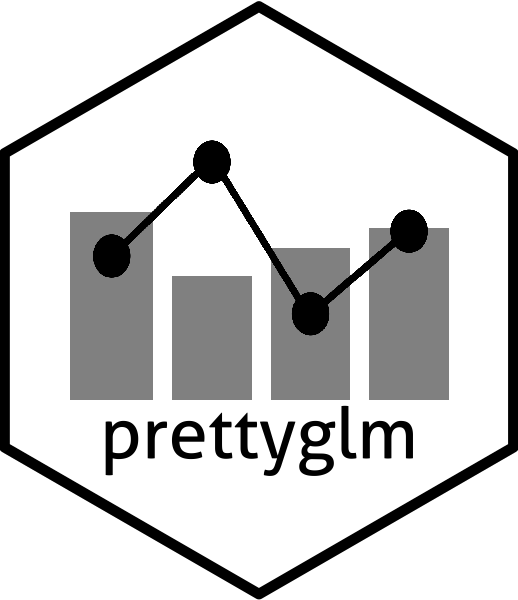 prettyglm
Overview
prettyglm is an R package which provides a set of functions which create beautiful coefficient summaries of generalised linear models.
Installation
You can install the latest CRAN release with:
A Simple Example
To explore the functionality of prettyglm we will use a data set sourced from kaggle. To learn more about each of the provided functions please read the articles.